---
In writing about our personal experiences, we sometimes mention products & services that we use or recommend. This page may contain affiliate links for which we receive a commission.
Many people who love California theme parks have no idea that Busch Gardens once existed in Los Angeles.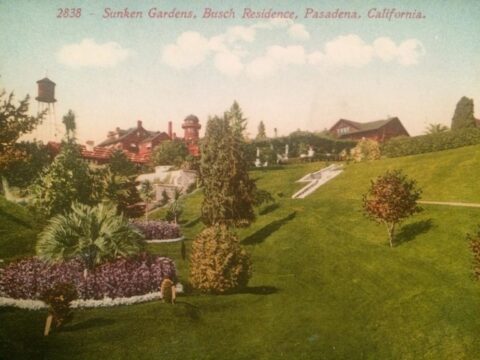 Yet, the Los Angeles area once boasted not just 1, but 2 Busch Gardens theme parks that were operated by the legendary Anheuser-Busch beer company.
Today, Busch Gardens theme parks are major draws in Florida and Virginia — but they're no longer found in the West. 
The older of the 2 operating Busch Gardens theme parks opened in Tampa in 1959.
But the very first Busch Gardens was located in Pasadena.
Busch Gardens Pasadena was an exquisite botanical feast for the eyes, welcoming millions of guests during the first decades of the 20th century.
Amazing, right?
I'm not only a Busch Gardens
…
Read More