While there is no universal standard, we definitely have a certain idea how a condo should look like. Stylish and modern. A touch of class and luxury maybe.
Comfortable, definitely. For us folks living in an HDB flat, channeling that condo vibe isn't difficult or impossible.
Sure, there are lots of standard fixtures in an HDB flat that you can't get rid of. But with the right colour scheme, the right material play and proper layout planning, you might just get a flat that looks and feels like private property.
Want to know how? Bookmark these homes that went above and beyond what an ordinary HDB flat can do.
1. Making the most of awkward corners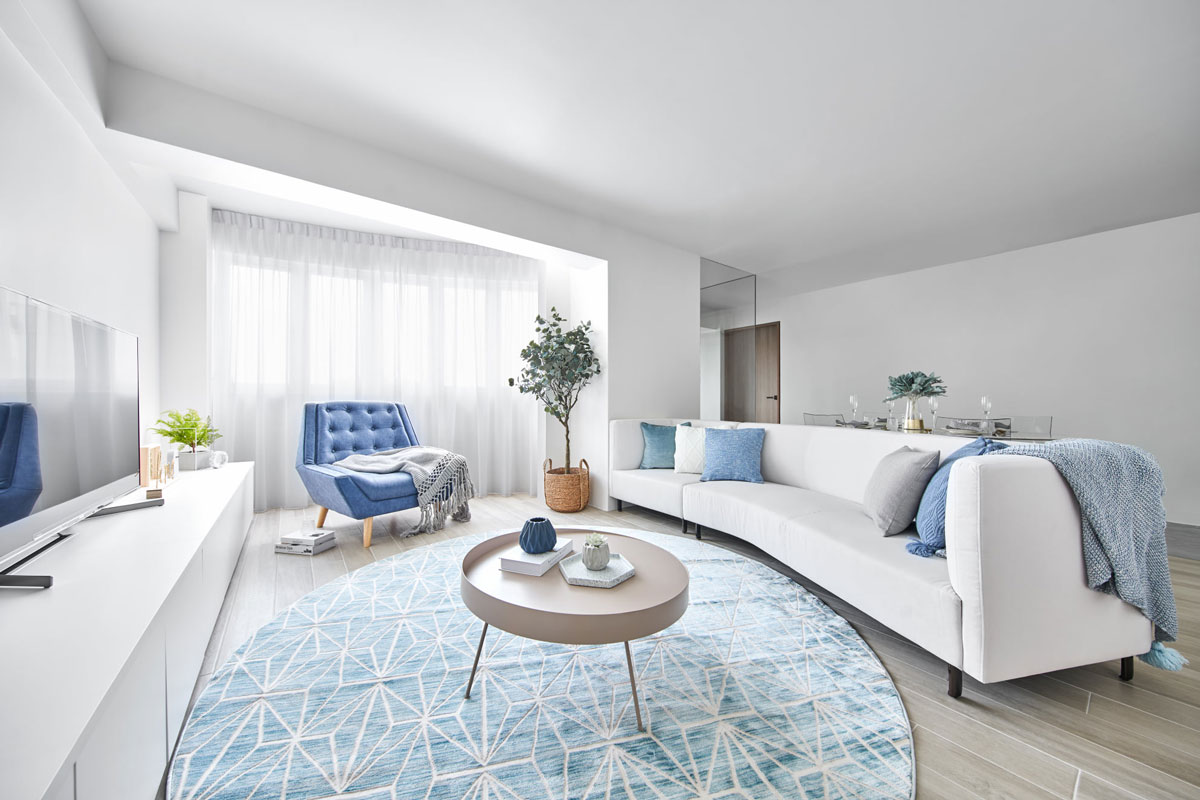 Using a consistent colour palette of white, grey and blue throughout this resale flat helps to conceal the awkward corners existing in the layout. These include the curved balcony area in the living room
…
Read More